Garage Door Services Frisco, Texas
Looking for expert garage door services near you in Frisco, Texas?  Need it in a hurry?  In addition to same-day appointments, we offer prompt 24-hour emergency garage door services every day of the week.  We're a full-service garage door company with experience in garage door repairs and garage door openers and even automatic gates.  Both residential and commercial.
Locally owned and operated for over 25 years we deliver quality on a budget for 100% customer satisfaction. Just check our numerous 5-star reviews!
24 HOUR EMERGENCY SERVICE AVAILABLE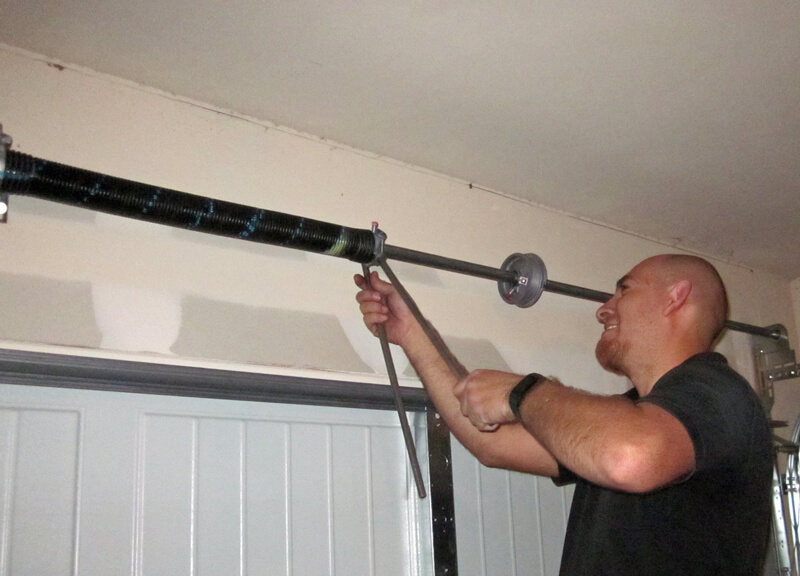 Garage Door Repairs in Frisco
A balky garage door is an annoyance. It's also a safety hazard and security risk. So don't delay needed repairs. Problems will most likely only get worse, and the opener may fail completely. With our well-stocked trucks most repairs are a single visit throughout the Frisco area.
Our well-trained team are expert trouble-shooters on all makes and models. That includes the door itself, hinges, tracks rollers, springs, drives, openers and remotes.
Sometimes a "repair" is simply a matter of adjustment, alignment, and lubrication. We offer maintenance contracts to keep problems from happening in the first place. They also include inspection and door balancing along with adjusting force settings and safety settings. With everything working smoothly you'll have longer hardware lifetimes and far fewer disruptions.
Springs
Garage and dock doors are heavy.  At least 60 pounds, often 150 pounds or even more.  Today's torsion springs (twisting) don't fly loose when they break like the old extension springs could.  But they're still extra-strong to balance the weight of the door, making automatic and manual operation far easier.  But they're still hazardous to adjust and replace if you don't have the right tools and training.  We do!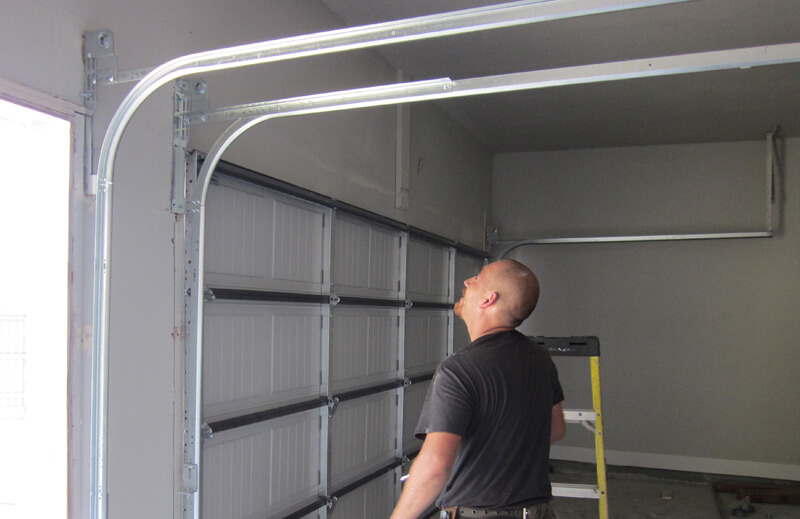 Frisco Garage Door Installation
When it's time for a replacement, we provide outstanding installation services using quality doors, openers, hardware, and accessories from leading manufacturers. You can choose economy (aluminum and vinyl), premium (such as all-wood), or extra-rugged (such as steel) models . You can count on us for expert installation and perfect adjustment. Our garage door installations are often the same day thanks to our inventory near you in Frisco.
Our residential offerings include carriage-house as well as swing- and fold-up doors in just about any style and color to match your architecture.  As well as options such as windows.
Our commercial offerings also include overhead dock and roll-up doors, economy to high-duty.  We'll help you establish the best balance of durability, reliability, appearance, and budget.
We also offer custom design, fabrication, and installation to fit any size opening, any style.
Gate Repair and Installation
Automatic gates are a great convenience. Until they become a heavy and hazardous headache.
Our gate repair and installation services keeps things working the way they should, for dependable operation and long equipment lifetimes. Those services also include custom gates.
We're experienced with just about every type for both residential and commercial locations, vehicles, and pedestrians.  That includes swing, sliding, dual slide, barrier, and cantilever automatic gates.  Plus all the accessories such as vehicle sensors, remotes, and badge readers.
Expert Service You Can Trust
All Garage Door Expert technicians are nationally trained and certified in garage door repair and installation.
We provide 24/7 Emergency Service upon request, Satisfaction Guaranteed, and a Free Inspection upon request.
We employ the most experienced garage door technicians.​