Plano Garage Door Specialists
Looking for garage door services in Plano, Texas?  We're the affordable experts nearby, right here in Plano.  Besides convenience, automatic overhead and sliding doors are an important part of security.  Serving all Plano 24/7 we repair, service, maintain, and install all types of garage doors and overhead doors along with garage door openers. Our technicians are experienced in commercial as well as residential garage doors.  We also offer automatic gate installation services. Give us a call today and let us know how we can help you.
24 HOUR EMERGENCY SERVICE AVAILABLE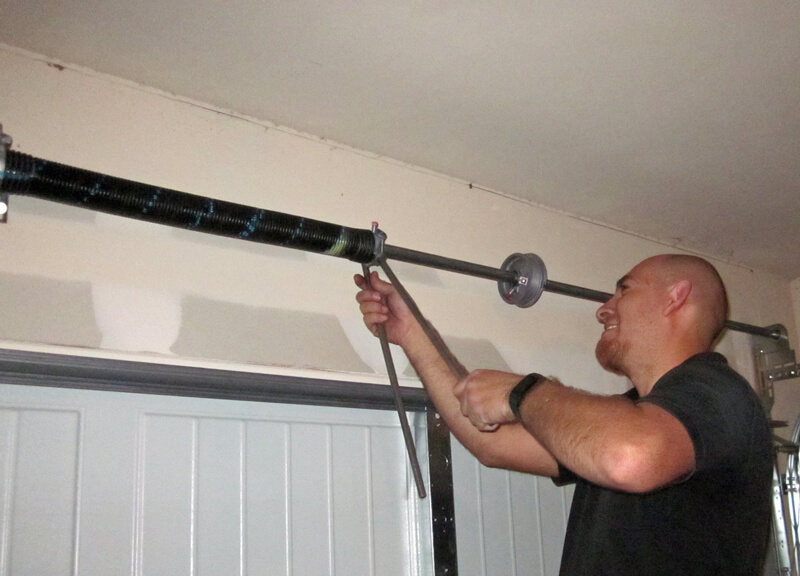 Spring Repairs, and More
Door won't open or shut? That's a major show-stopper. So we offer Plano homes and businesses 24/7/365 emergency garage door repairs and adjustments, as well as same-day service appointments and commercial maintenance contracts. Have a door that's noisy, slow, or wobbly? Don't postpone getting it taken care of. It's likely to get worse with time, and may well pose a safety risk in the mean time.
We start with an inspection and diagnosis, then go straight to the right repair. Our expertise includes broken cables, broken springs, damaged tracks, off-track or damaged rollers, drive chains, opener motors, and more. Even flaky remotes. Our vehicles are fully stocked so that most problems are completely taken care of in a fast, single visit.
A Word About Springs
Garage doors are heavy — from 60 to 150 pounds, even as high as 300 pounds for commercial overhead doors. That's more than most people can lift, and would be a big strain on the automatic opener. But strong springs compensate for that.
Broken springs shouldn't be taken lightly. They're ready to release a hundred pounds of force in an instant. So only those who are properly trained and have the right equipment should get involved in their adjustment, repair, or replacement.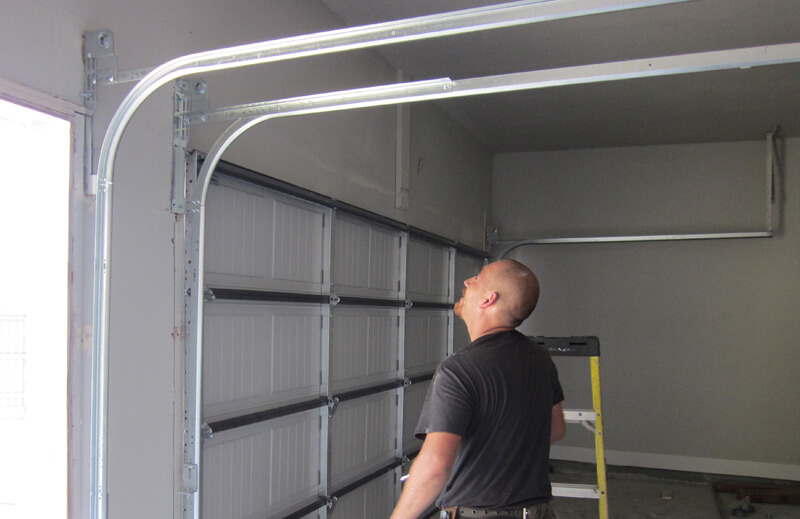 Maintenance
Just like scheduled maintenance on your car, door and opener maintenance can stop problems before they cause disruptions and unexpected expenses. Our services include inspection, tightening fasteners, lubrication, sensor and track alignment, door balancing and spring adjustment, adjusting force and travel settings, and testing safety features.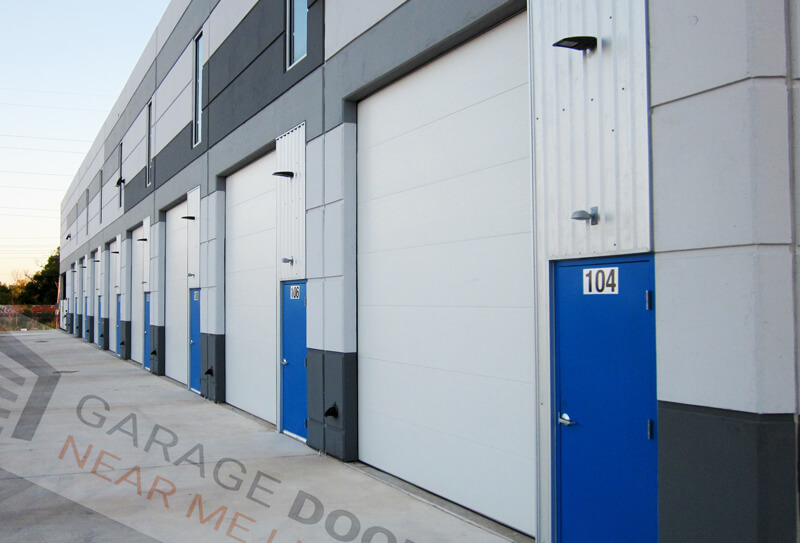 Residential and Commercial Replacements and Installations
Need a garage door installation for a new building? Or a replacement? We may already have what you need in stock at or warehouse. Or we can order for you for a fast delivery in Plano and beyond. We use only doors, openers, and hardware from leading manufacturers (although we can repair just about any brand). You options include economy models (typically made of aluminum and/or vinyl) along with extra-durable and extra-stylish models in wood or stainless steel. The same goes for drives: economical chain drives, durable screw drives, and extra-quiet belt drives.
Have an older building or unusual architecture? We can provide custom-designs to fit any size opening, any style.
Before we say an installation or replacement is finished we perform a thorough inspection, test operation and safety features, and make sure all adjustments are just right. That way you're assured of years of reliable operation.
Automatic Gates
Our team also includes experts experienced in automatic gates — slide, dual slide, swing, barrier, cantilever, and overhead. Don't wait until you're caught in the rain or have angry tenants to call us about a concern or issue.
Whether you have bad hinges, a failed motor, damaged tracks, broken rollers, or just a loose chain we're ready with 24 hour emergency gate repair services. Plus we can install or replace automatic gates as well as upgrade many manual gates to automatic.
Expert Service You Can Trust
All Garage Door Expert technicians are nationally trained and certified in garage door repair and installation.
We provide 24/7 Emergency Service upon request, Satisfaction Guaranteed, and a Free Inspection upon request.
We employ the most experienced garage door technicians.​