Richardson, Texas Garage Door Services
Need garage door services you can trust at a price you can afford?  We're Richardson's professionals for garage doors as well as for automatic gates.  Whether for residential or commercial needs you can count on us for more than on-schedule on-budget garage door repair, garage door maintenance, and garage door installation services in Richardson, Texas.  Our goal is always to exceed your expectations, and we guarantee your satisfaction.
In addition to single-day door and gate repairs we're ready 24 hours a day, 7 days a week, 365 days of the year to meet your emergency needs.
24 HOUR EMERGENCY SERVICE AVAILABLE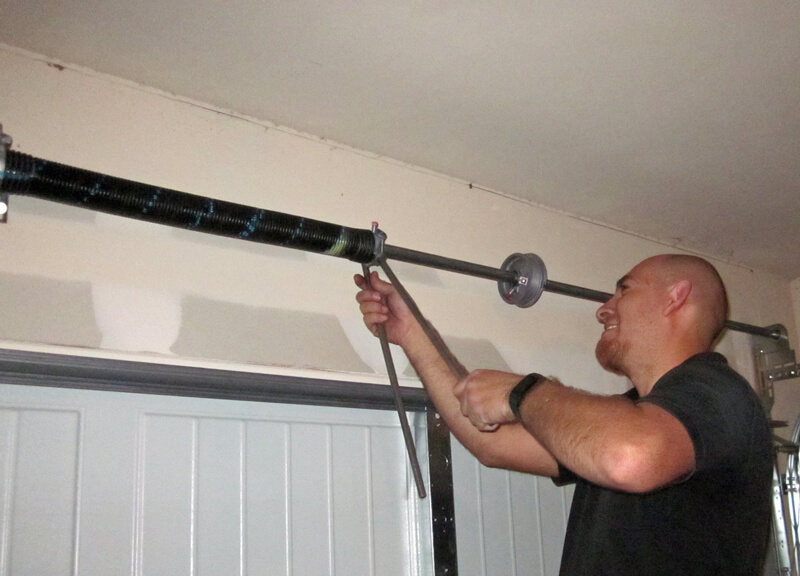 Garage Door Repairs in Richardson
The 7 Most Common Repairs
Bent or broken tracks
Off-track, worn, or damaged rollers
Broken windows
Broken cables
Flaky remotes
Safety sensors out of alignment
Springs out of adjustment or damaged
A lot more can go wrong, but sometimes only a simple adjustment is all it takes to keep your garage door operating smoothly and lasting longer.
Springs
Automatic garage doors have strong springs to counter the weight of a door.  The old style of extension springs did this by stretching and were also commonly used on manually operated doors.  But when they broke they flew loose and could cause serious injury.  So they're no longer used.  They've been replaced by torsion springs.  These work by twisting and untwisting, and stay in one place.  But they're still under a hundred (or more) pounds of tension and can still cause injuries if someone inexperienced tries to adjust, remove, or replace them.  So leave your spring replacements to our experts!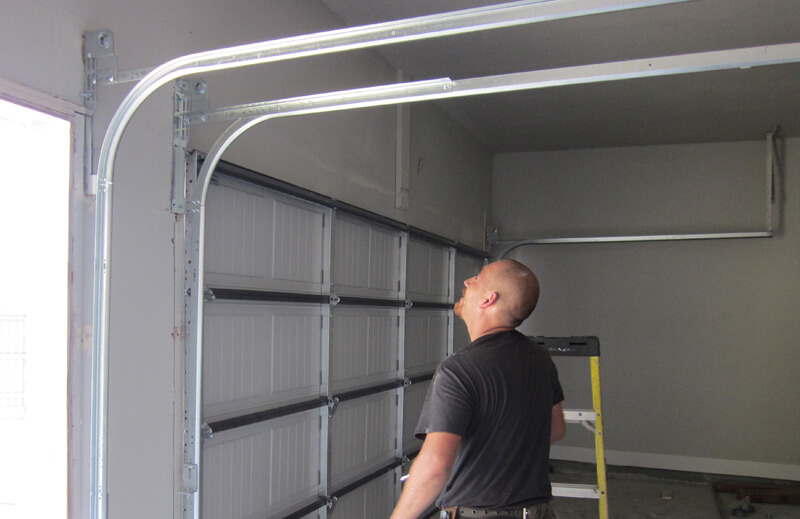 Richardson Garage Door Maintenance
Regular servicing saves money and gives you peace of mind, just like scheduled maintenance on your car. Although you're likely to ignore your garage door, just like a car it also has a lot of moving parts. Our typical service package has 9 steps.
visual inspection, especially tracks, rollers, and drive mechanism
tighten all fastenings
lubricate key components
align tracks
align sensors
adjust springs to balance the door
adjust force and travel settings
check backup battery
test safety features
The improvement in reliability and hardware lifetime is especially important to Richardson's businesses.
Garage Door Installation
Whenever it's time for a garage door installation in Richardson, we're the company to call.  We use only leading brands of doors, openers, and accessories — most with outstanding warranties.  Whether you choose an aluminum or vinyl economy door, a premium wood door, or an extra-durable stainless steel doors you'll have a wide selection of styles and colors. We're likely to have something already in stock if you're in a hurry.  We'll then help you choose the best opener and drive to fit the door and your priorities.  We also offer custom designed doors to fit any dimensions, style, and color.  Regardless, you'll have a flawless installation and perfect adjustment for years of dependable operation.
Automatic Gate Experts Of Richardson, Texas
Electric gates provide both convenience and security. But when they break down they're far from convenient! We're Richardson's prompt, dependable experts. Whether a commercial or residential gate… drive, parking garage, or pedestrian… our expertise means economical long-lasting solutions.
Common repair problems we commonly encounter range from a simple loose chain to impact damage. And all the worn or damaged hinges, tracks, rollers in between. Plus vehicle sensors, remotes, badge readers, and more. We'll also spot other issues before they cause a disruption.
Need a replacement or new installation?  We're experienced in pretty much every type — swing, sliding, dual sliding, barrier, cantilever, and overhead.  As well as the latest technologies in electronic security and access control.  So we can design the perfect combination of options, features, and customizations.
Expert Service You Can Trust
All Garage Door Expert technicians are nationally trained and certified in garage door repair and installation.
We provide 24/7 Emergency Service upon request, Satisfaction Guaranteed, and a Free Inspection upon request.
We employ the most experienced garage door technicians.​